Home renovation is exciting and rewarding, but they can also be put on the back burner if unforeseen circumstances arise or your budget is stretched too thin. Fortunately, problems are usually avoidable or at least mitigated with a few tips and tricks. Read on to learn more. In addition to budgeting, these tips will ensure that the renovation process is a positive one. For example, following them will help you to avoid problems with your contractor.
Budget-friendly home renovation
When it comes to budget-friendly home renovations, there are a lot of things you can do to improve your living space without breaking the bank. One of the most popular ways to add style and character to your living space is by changing the tiling. With the right tiling, you can completely revamp the look of the room and add to the value of the property. Choosing the right flooring can also be a great way to add style to your home without breaking the bank.
Another way to make your home look new is by painting it. A new coat of paint can make your house look brand-new, and buyers are likely to want to buy it if it is painted in neutral colors. If your house has wallpaper, remove it before you paint the walls. If you are worried about splurging, consider painting the walls a different color or choosing a paint that blends in with the existing color scheme.
Budgeting on home renovation
When you're planning a renovation project, you should always budget carefully. You can't make mid-project changes because they'll instantly change the budget. Instead, plan the smallest details well in advance. Hiding in the aisles of your local home improvement store is a good idea: make notes on the prices of relevant items. Mark them down and compile a spreadsheet for your budget. You'll be glad you did once the project is over!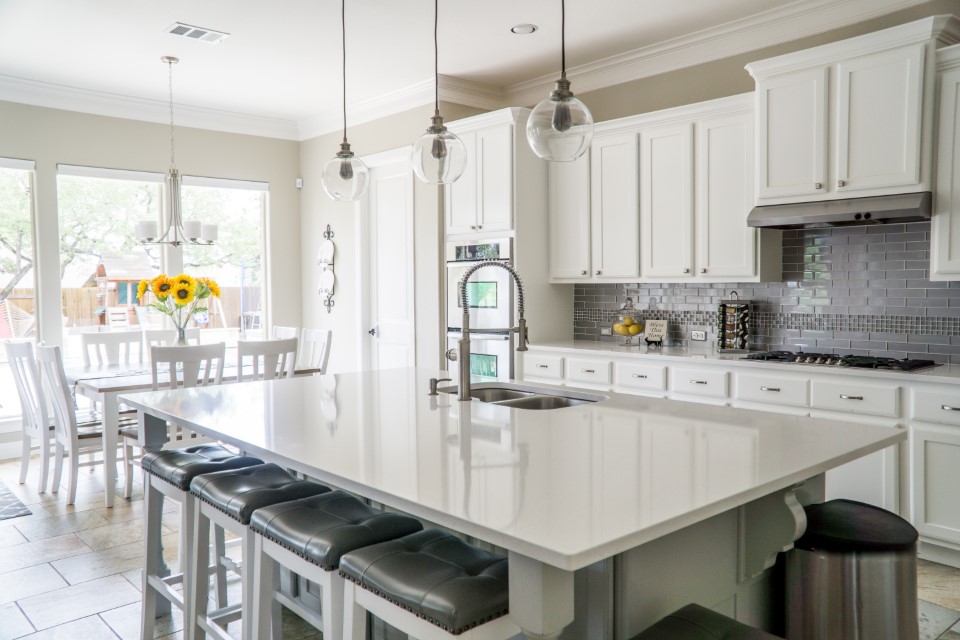 You'll also want to budget for unexpected costs. While renovations may seem affordable, unforeseen expenses may crop up. For instance, removing built-in furniture or replacing outdated fixtures could end up costing you more than you thought. Water damage, mold, and electrical issues are all potential expenses that might crop up during a renovation. If you're planning to use contractors, make sure you research them thoroughly. Budget for these unexpected costs, as well as for any extenuating circumstances that may arise. Budgeting for home renovations is also a good idea to ensure that you'll have enough money to purchase new furniture and furnishings.
Communication
When you're having your home renovated, good communication is crucial. If you're able to communicate effectively with your home renovation contractor, you'll ease their mind and ensure a quality outcome. While detailed descriptions can help you avoid confusion, it's always better to share visuals to ensure clarity. Make use of flow charts or visuals to describe the process. In the event of an unexpected issue, it's essential to get updates as quickly as possible.
It's critical to communicate with your contractor on a weekly basis. By attending a weekly progress report meeting, you'll be able to decipher the process and make informed decisions. During these meetings, be sure to take notes throughout the build. As your contractor shares updates on their progress, you can ask questions to clarify the situation. Communicating your expectations is also crucial to ensure that the renovation goes smoothly. It's also helpful to ask the contractor what he or she plans to fix the issue if it's occurring and if it will affect the timeline.
Safety
During a home renovation, many hazards can occur. Some of these include poisonous chemicals that can be found in paint, adhesives, and cleaning materials. Animals can also be at risk from exposure to these substances, particularly if they are allowed to wander around the worksite, or if they are left alone in a room while renovations are happening. Therefore, it is imperative that renovation workers wear the proper safety gear, including earplugs for loud power tools and a safety ladder.
Another important way to ensure the safety of children is to finish home renovation projects as soon as possible. When working with kids, you cannot just walk away from a hard project and leave the children unattended. By finishing your renovation project, you can get back to normal life. And if you're going to leave the house for several weeks, it's a good idea to consider sending your kids to stay with a relative while you do the renovation work.
Visit their website www.kenorah.com or contact them at 604-371-1455 for more information and inquiries about home and exterior renovations.
Read more: Pros and Cons of Having Metal Roofs for your Home